for pain relief, healing and rehabilitation of bone, muscle, nerve, joint and ligament injuries.
Physiotherapy is a science based healthcare profession.
Physiotherapists treat injuries and disease by enhancing the body's own natural healing mechanisms to regain normal function more rapidly. We use physical approaches to promote, maintain, and restore physical, psychological and social well-being whilst taking into account an individual's health status.
Physiotherapy can help with pain relief, healing and rehabilitation of bone, muscle, nerve, joint and ligament injuries.
Here at JRM Physiotherapy we are happy to help you if your injury is new or if you have been suffering with a problem for a long time. We tailor every treatment to the needs of the individual - using a variety of methods to treat. What's more, we don't charge extra for using tools such as shockwave or acupuncture within your treatment, it's all included within the price of a physiotherapy session.
More information is available in our frequently asked questions page.
Self management is a very important part of your treatment. The more information you have about your injury the better equipped you are for managing it!
This hands-on approach can help to restore movement and reduce discomfort.
This can help reduce any scarring and swelling in the soft tissues, reducing discomfort and making sure the soft tissues heal optimally. Sports massage sessions are particularly effective pre and post competition to promote healing and prevent injury. For more info view our Athlete Screening and Sports Massage page.
What you do on a day-to-day basis will have a huge impact on your symptoms. We'll make sure you're not doing activities that are going to irritate and further aggravate your problem ; this might include advising you with and helping you into a better posture or looking at your daily activities / working environment.
This relates to faulty movement patterning. It's really important that you use your muscles and joints appropriately. Our physiotherapists spend time assessing this, then give you a home exercise programme that addresses any problems with weak and tight muscles and stiff joints. This is particularly key in our Athlete Screening sessions (see link in menu for more info).
Used when appropriate as part of an integrated pain management approach, acupuncture can be used as a means of enhancing the body's own healing chemicals in order to aid recovery and enhance rehabilitation. For full details read our page on Acupuncture.
Revolutionary, non-invasive treatment using specialist shockwave machines to treat chronic conditions and pain. Full details see our page on Shockwave Therapy.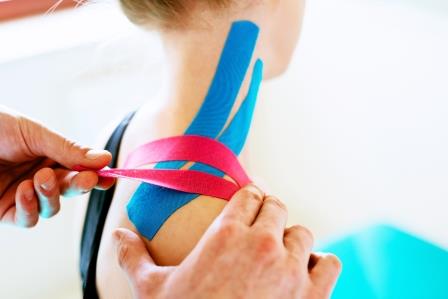 Common injuries we can help with
Foot Injuries • Lower Leg • Ankle Injuries • Knee injuries • Incontinence • Thigh Injuries • Hip Pain• Postnatal Pain • Neck Pain • Back Pain • Shoulder Injuries • Elbow Injuries  • Thumb Injuries • Wrist Injuries • Groin Injuries• Pelvic Pain• Prolapse
View our prices here
You can read more about our different physiotherapy treatments on our web pages: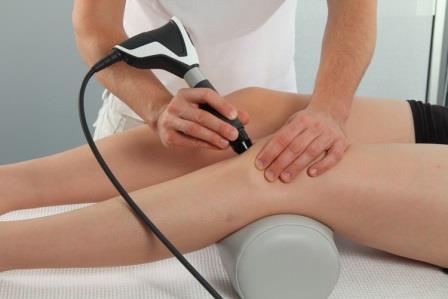 Testimonial by ED: "I ruptured my ACL while training at TaeKwon-Do, and have received treatment from Jon, preparing me for an ACL autograft operation in December providing rehab afterwards. I am delighted with my pre-hab and rehab with Jon and feel fortunate to have found such an excellent physiotherapist.  One day after my operation I was shocked by some alarming sensations in the hamstring and Jon invited me in for an emergency consultation which helped alleviate pain, and also my concerns. Throughout my treatment he has provided me with advice that is constantly responsive to my personal development as someone who is keen to return to my sport. Also, for me the injury was somewhat traumatic, and mentally challenging (particularly around the development of my confidence in my knee as I progress): Jon assesses my concerns, providing exercises that have helped me to develop confidence. The whole process has certainly been made easier by Jon's positive and clear guidance."