Revolutionary, non-invasive, evidence-based treatment for chronic conditions and pain (no surgery, no injections).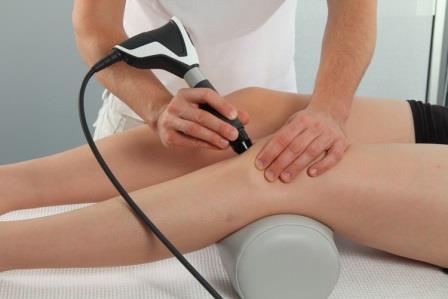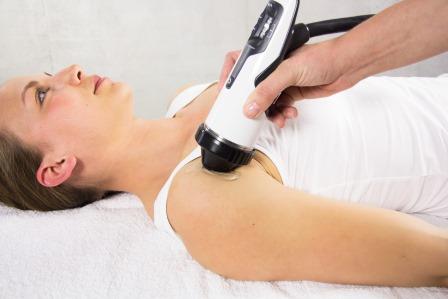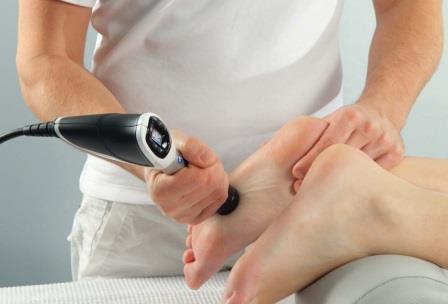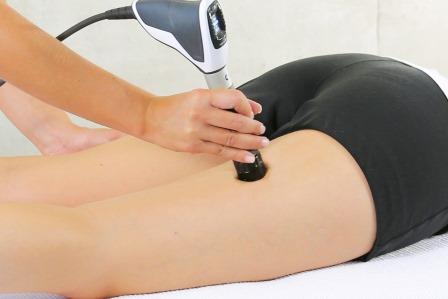 Shockwave therapy is a non-invasive scientifically-proven treatment option for pain relief and chronic conditions.
Shockwave Therapy, or Extracorporeal Shockwave Therapy (ESWT), is a non-invasive technology that delivers sound waves to afflicted areas of the body and aids recovery. A revolutionary treatment approach, Shockwave Therapy has been used with professional athletes and by the top orthopaedic hospitals with clinically-proven success rates, but is still not widely available outside elite sporting circles. JRM Physiotherapy is now able to offer this specialist treatment option, with the Storz Medical MP50 Shockwave Therapy Machine, supplied by Venn Healthcare.
What are Shockwaves?
Shockwaves are high-energy, audible sound waves. In medicine, shock waves have been used since 1980 for - among other things - the dissolution of kidney stones. In physiotherapy, shockwaves are transmitted to the area to accelerate healing. Short, intense sound waves are passed into affected tissues, which increase blood flow, reduce pain, and stimulates repair and regeneration. The treatment puts the cells into repair mode and allows your body to restart its own accelerated healing process.
Is Shockwave Therapy safe?
Yes. It has NICE guidance for a large number of indications. When performed by qualified therapists, Shockwave Therapy is largely a risk-free and side-effect-free method of treating musculoskeletal conditions and chronic pain.
What conditions can Shockwave Therapy Treat?
Shockwave Therapy can treat both long term chronic conditions and newer acute injuries. There is a great deal of evidence to show that Shockwave can achieve great results even with historical conditions.
For example, achilles tendonitis and plantar fasciitis (heel spur)
Patellar Tendonitis (Jumper's / Runner's Knee), Tibial edge syndrome (shin splints)
Forearm muscles, epicondylitis (tennis or golfer elbow)
Periarticular shoulder pain, Chronic neck and shoulder pain, Tendinosis Calcarea (calcific tendinitis)
Lumbalgia (lumbago), Dorsalgia (chronic back pain).
How many sessions of Shockwave Therapy are needed and how long does it take?
Shockwave treatment lasts between 10 and 15 minutes, depending on the condition. On average, three to six sessions are required. You will require a full consultation / assessment with the physiotherapist to determine the number of treatments you will need. Shockwave treatment is included within the price of our standard physiotherapy sessions. Our prices are displayed on our About Us & Pricing page.